FAQ about Bulk SMS Services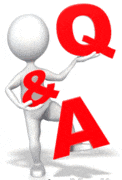 1. What is bulk sms or bulk messaging?
Bulk Messaging is the delivery of large numbers of SMS. It is used by various enterprises for a variety of purposes including mobile marketing and important notifications. Bulk SMS is commonly used for service renewal reminders, offers & discounts, event reminders, festival wishes, and important alerts, etc.
2. How many messages can I send at a time?
You can send 1, 1000, 100000, or any number of messages at a time.
3. What is the maximum text length allowed?
The message length allowed for 1 credit message is 160 characters. If the text length exceeds 160 characters then the message consumes 2 or more credits. The character length for 2 messages is 306, for 3 messages is 459, for 4 messages is 612, and for 5 messages is 724.
4. What are sms credits?
SMS credits are the currency you need to purchase to send messages. A message with 160 characters consumes 1 credit. It consumes more than 1 credit if message length is more than 160 characters.
5. How do I send messages?
Login to the account, compose a message, enter/upload mobile numbers, and click on Send button to start delivering messages. You will receive a secured account with the login URL, username, and password when you order a bulk sms package
6. What is a Sender ID?
The recipients receive sms with a title like LM-060000 or LM-DEMOAC. This is called as Sender ID.